Swimmers at the Heath // A4 Print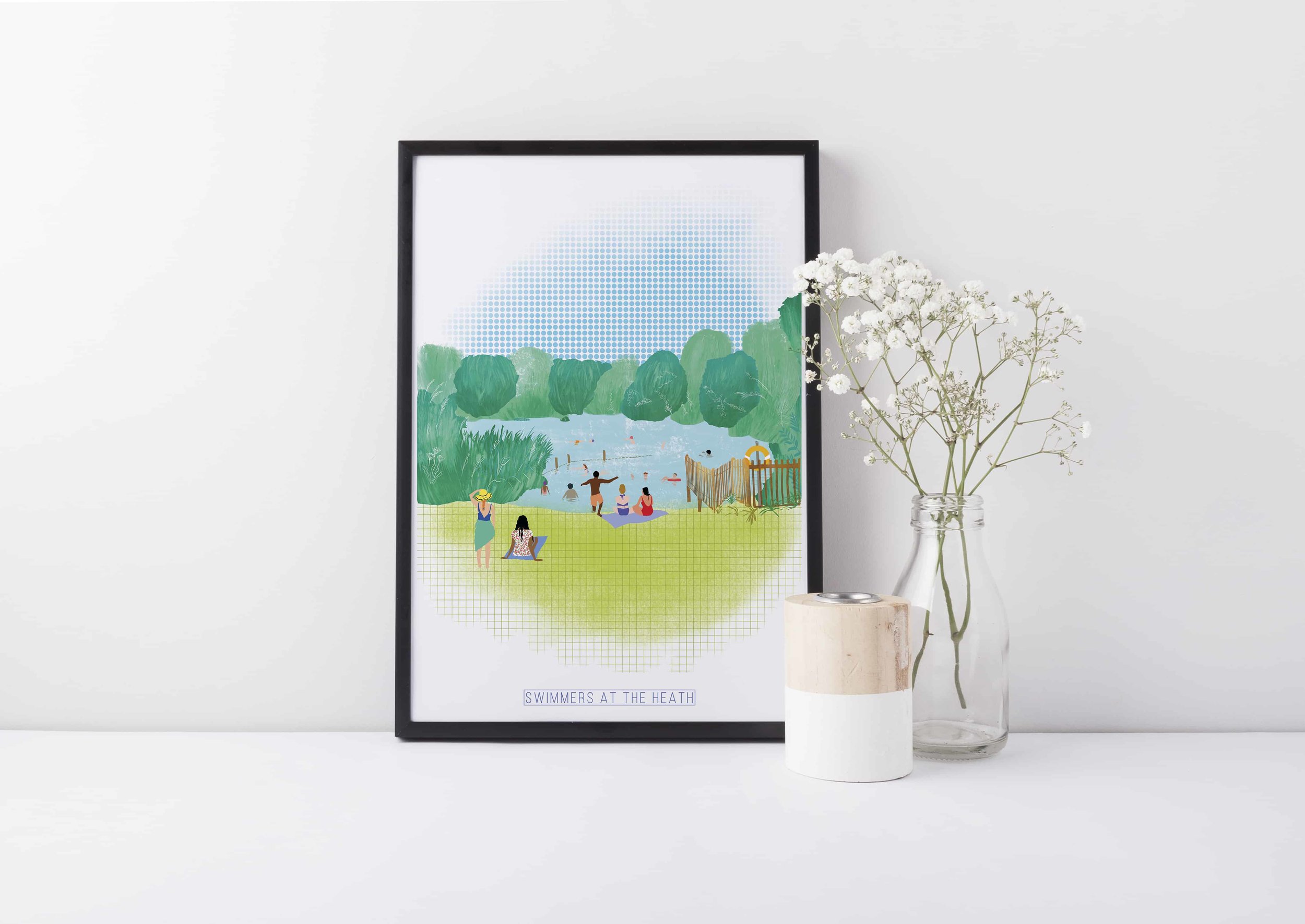 Swimmers at the Heath // A4 Print
Swimmers at the Heath, by illustrator, pattern designer and embroidery artist Harriet Popham.
There's an amusing story behind this one: if you are a regular Heath swimmer you will probably recognise that the pond in this print isn't the men's, ladies' or mixed swimming pond but Hampstead No. 1 pond, and that most of the swimmers in this particular pond have four legs and a waggy tail. Harriet and I talked about this when she was drawing it and it turns out its easier to confuse this for one of our famous swimming ponds than you might think - there really were people swimming in this pond when she visited and took her photographs! Ha. Anyhow, I hope you'll agree it's a lovely print regardless.
This is a signed inkjet print of Harriet's original illustration, printed on high quality 300 gsm silk paper.
A4 = 21 × 29.7 cm
Delivery
Posted 1st Class Royal Mail, within 2-3 days. It will come backed by a grey board, packaged in a protective sleeve and shipped flat inside a stiff, card backed envelope.